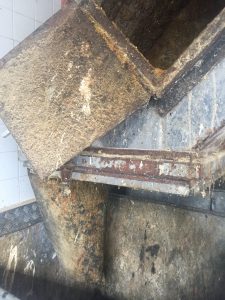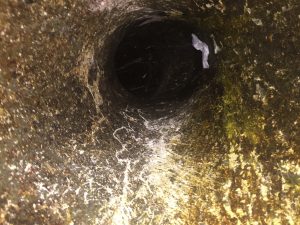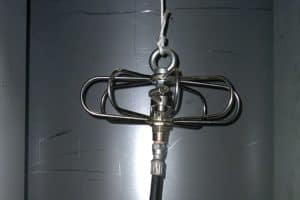 Bin Chute Cleaning in London- Professional Waste Disposal Chute Cleaning
Did you know bin chutes that are not cleaned and maintained on a regular basis can become a fire hazard?
Refuse chutes can also be a health hazard if not maintained properly.
Oils, fats and other flammable by-products of waste can build up on the inside of refuse chutes and if not cleaned and treated regularly by high pressure cleaning and degreasing, the dirty bin chutes can contribute to a foul smelling environment but more importantly can actually  become a fire hazard.
 Refuse Chute cleaning, disinfection and deodorisation
Looking for a bin chute cleaning specialist?
London Bin Cleaning provide the total solution to dirty, smelly bin refuse chutes. We use purpose built rotating jet attachments  which are lowered slowly from the top of the chute to the bottom. Using degreasers and deodorizers combined with high pressure hot water jet washing from our mobile cleaning units, we can safely and effectively clean the inside of the bin tunnel ensuring a clean bin chute and a nicer environment for residents to live in.
London Bin Cleaning provide a professional service which includes bin hopper cleaning, bin store/ bin chamber cleaning and also commercial bin cleaning.
All waste water and contaminants are contained, removed from site and disposed of at our site in accordance to Trade effluent regulations .We provide risk assessments and method statements and have full public and employers liability.
London Bin Cleaning help to keep Residents Happy By Providing a clean, safe environment for Them to Live In
Freephone 0800 566 8896 to book your free site survey and quotation.
Based in London but Nationwide refuse chute cleaning available.